1. Geology, prepared in collaboration with the U.W. Geology Museum, 2008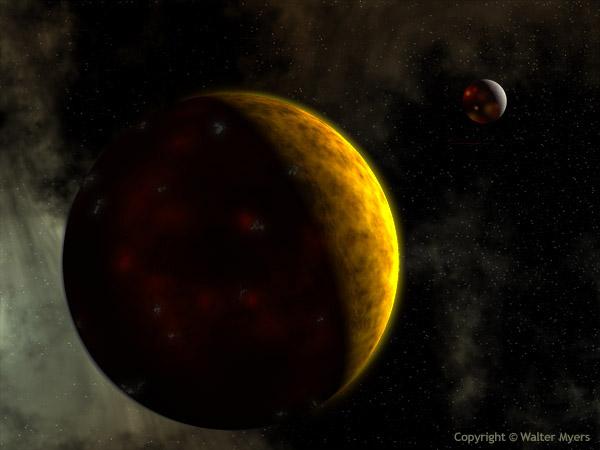 4.5 billion years ago - Pre-Cambrian
---
2. The Solar System, prepared in collaboration with the U.W. Space Place, 2009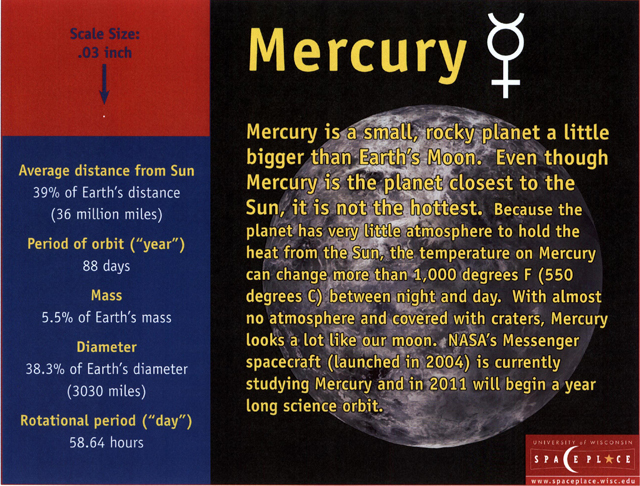 ---
3. Anthropology, prepared in collaboration with the U.W. Zoology Department, 2010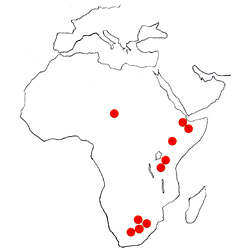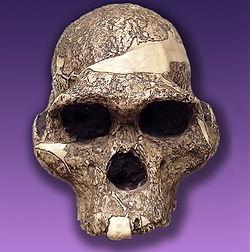 ---
4. The Electromagnetic Spectrum, 2011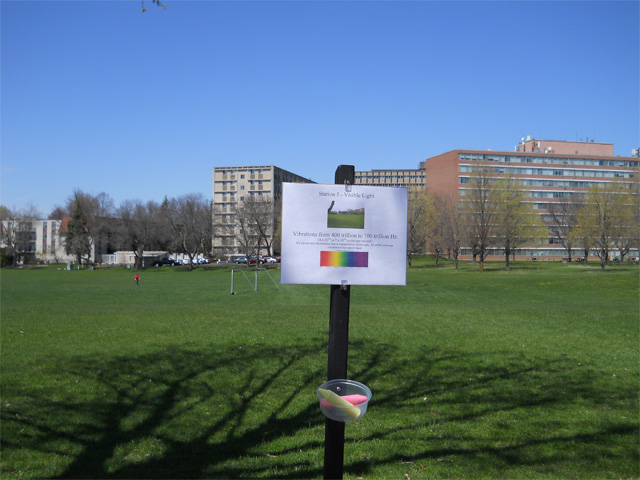 Visible Light. We can see only radiation that is transmitted in this narrow band.
---
5. The Oxygen Atom, prepared in collaboration with the U.W. Physics Department, 2012

The First Electron Ring - At the scale used in this exhibit, in which an oxygen atom covers ¼ mile, each electron would be less than an inch in diameter, about the size of a grape.
---
6. The Earth's Layers, 2016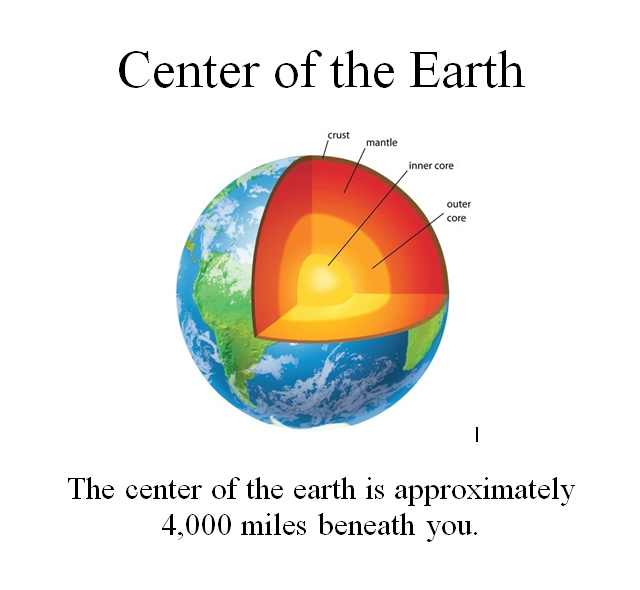 The exhibit consisted of signs placed to represent the center of the earth,
the inner core, the outer core, the mantle, the crust, and the atmosphere.